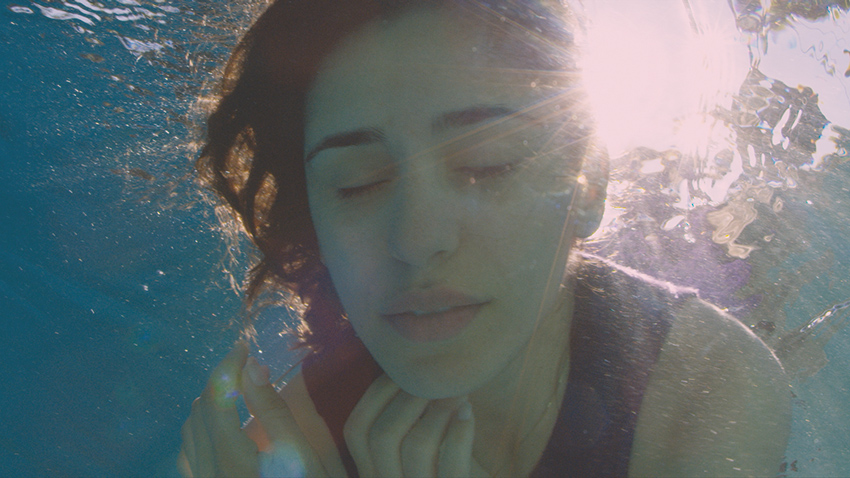 Der Film BORN IN EVIN macht den Auftakt des diesjährigen Festivals.
28.11.2019 / 20:00 Uhr Gartenbaukino
BORN IN EVIN
Österreich Premiere
Maryam Zaree
Dokumentarfilm, DE / AT 2019
98 min, OmeU
Maryam Zaree ist Schauspielerin und versteht es, Geschichten zu erzählen. Nun ist sie an einem Punkt angekommen, an dem sie sich nicht mehr hinter denen anderer verstecken will. Nach drei Jahrzehnten des Schweigens will sie endlich ihre eigene Geschichte kennen lernen und begibt sich auf die emotionale Spurensuche nach der Vergangenheit ihrer Eltern Ė die auf gewisse Weise auch ihre ist. Als Tochter politischer Gefangener im Iran der 80er Jahre, wurde Maryam selbst in dem, für Menschenrechtsverletzungen berüchtigten, Gefängnis EVIN geboren. BORN IN EVIN sammelt Erinnerungen und Antworten um schlussendlich bei jenen Fragen anzukommen, die mit dem Schweigen brechen sollen. Doch Traumata, die von Generation zu Generation weitergegeben werden sitzen tief und oft scheinen die offensichtlichsten Fragen unaussprechlich.
Ein Film über die Unumgänglichkeit der Verdrängung und die Notwendigkeit der Aufarbeitung; eine Erinnerung daran, dass Schwere und Leichtigkeit ineinandergreifen und zueinander gehören
Am Donnerstag den 28.11.2019 20 Uhr im Gartenbaukino mit:
∙Filmemacherin Maryam Zaree
∙DJ Ana Power (Permanent Red)
∙Visuals von Lavasca Dabagno
∙Drinks @ Philiale im Gartenbaukinofoyer
Wiederholung: 30.11.2019 18:00 Stadtkino in Anwesenheit des Filmteams

DIRECTORíS STATEMENT MARYAM ZAREE
ďSome people joke and some people donít.Ē
Thatís maybe not the best line to introduce a movie about prison and torture but it does say something about my view on life. Itís also not meant to be cynical. Cynical is the fact that I was born in one of the most notorious torture prisons in the world. One could say ďwell tough luck!Ē but things turned out pretty well. My parents survived, I grew up safely in Germany, became a successful actress and havenít even lost my humor. End of story.
Thatís mostly how western communities see refugees in our countries. They managed to survive war, poverty or persecution and will now integrate and soon forget what they lived through. Thatís common to the economic Zeitgeist and the tale of the American dream. But in such a state of mind, we refugees walk straight into collective denial, which we as Europeans and Americans have practiced diligently for centuries.
As a society, though, we must create circumstances and conditions in which we can talk about the deprivation of rights, about violence and abuse of power. These stories are usually not pretty; they are often brittle and incomplete, but they help us to understand how we want to live together and how we donít. They are a moral compass in times when our human rights are once again being questioned. So we have to learn to listen. But the emotionally injured often canít speak or only decades later. Sometimes itís only their children that can tell us about their parentís pain, and even they have often become speechless. Which brings us back to humor, the fool and life savior, who often allows us to approach the horror.
This film is my life project, no more no less. But the last thing I ever wanted was to make a film about myself. When I began the process of the film, I wanted to tell the story of the children of Evin prison. I wanted to find them and understand how the persecution of their parents had impacted their lives. During a development program in Sweden, a script consultant asked me where I was in my story. I thought the question was absurd, but it revealed a much deeper truth. I wanted to talk about it, but I didnít want to go where it hurts. I was convinced that if I tell about the other children, my intention would become clear and I could avoid the criticism of self-therapy. But the truth was, I just continued the silence, like my mother. I felt I needed to share, but I didnít know how. How should I talk about things for which there are no words until today? Over time I realized that with the courage to confront the microcosm of personal denial and trauma, universality could be found. And by doing so, I would be able to talk about our mutual experience of being human Ė and humanness could be regained.
Of course the children of Evin are still part of the story. They are my companions on the quest into the painful secrets of the past. But the essential requirement for my journey, and a great film, is bravery which is often found where fear lies.